Olivier Hidalgo in Business
Olivier Hidalgo in Business
LondonHypnosisTraining.ca - Olivier Hidalgo & Business.
Olivier Hidalgo is owner of NLP Hypnosis Centre, LondonHypnosisTrainging.ca and MicrosolutionsConsulting.com
Olivier Hidalgo immigrated to Canada in 1986 and worked in many differents jobs including Business Management, Computer Support, Computer Literacy, and as Electronics Technician.
Since 2004 Olivier Hidalgo started several online businesses in English and Spanish. The first two were InternetNegociosYRecursos.com an MicrosolutionsConsulting.com
MicrosolutionsConsulting.com is a powerful and affordable web hosting and domain registration, with many free apps including a easy to use, but powerful, website builder.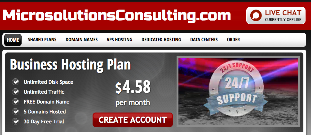 OLIVIER HIDALGO IN BUSINESS
MicrosolutionsConsulting.com
A full year of web hosting and domain registration is included for FREE in NLP Hypnosis Centre NGH Hypnotism Certification, with the marketing tools.
At
MicrosolutionsConsulting.com
, our mission is to offer avant-garde web hosting solutions. Our hosting services are equiped with ample disk storage space and data traffic allowances, domain name registration & transfer options, intuitive Domain and Email Managers, multi-website hosting options, as well as charge-free extras, among them a single-click web applications installer and a site building tool. All accounts can be easily administered through our multi-language hosting Control Panel. A 24-7-365 technical support service is available as well.
OLIVIER HIDALGO IN BUSINESS
London Hypnosis Training
After a few years Microsolutions Consulting became Namaste, which was dedicated to health products and Multi-Level Marketing including products like Organo Gold.
When we started NLP Hypnosis we decided to keep open the websites as we still had clients and friends that used, and stis use, these products and services.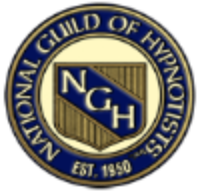 OLIVIER HIDALGO IN BUSINESS
Namaste became NLP Hypnosis Centre.
LondonHypnosisTraining.ca
519-495-6405
When we decided to go full-time in Hypnosis we changed the name from Namaste to NLP Hypnosis Centre, Olivier Hidalgo got certified as Consulting Hypnotist, he was already certified as NLP Practitioner.
And Olivier Hidalgo got other certifications in Hypnosis, NLP, Meditation, MBSR, Ho'oponopono (a technique for love, forgiveness and inner peace), and Reiki.
We, at NLP Hypnosis Centre, started providing Hypnosis Services in London and sorrounding areas. As some clients requested hypnosis services at home, we started to visit clients at their home, business and office.
Several clients asked us about training and we decide to use the curriculum from The National Guild of Hypnotists (NGH). So Olivier Hidalgo is now a NGH Certified Trainer and a NGH Certified Consulting Hypnotist.
At NLP Hypnosis Centre we use the technique that is more convenient for the client. Some times we use a combination of NLP and Hypnosis. And we do training in Self-Hypnosis and training in hypnosis.
We teach a Hypnosis Training approved by The National Guild of Hypnotists Certification, taught by Olivier Hidalgo, NGH Certified Instructor.